SPLC NAVIGATOR Development Approach
The SPLC NAVIGATORTM sustainable procurement self-assessment criteria was developed in alignment with SPLC's multi-stakeholder frameworks, guidance, and prioritization approaches, along with relevant organization-level sustainability frameworks, principles, and reporting systems.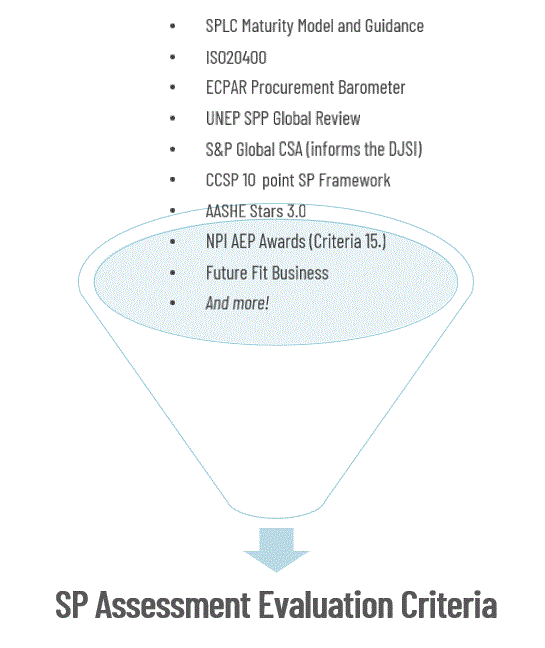 The resulting criteria is organized across five measured pillars - Strategic Integration, Product Sustainability, Supplier Sustainability, Make it Matter (i.e. Supplier Accountability), and External Leadership. Key performance indicators (KPIs) within each pillar are self-assessed relevant to that organization's prioritized sustainability impacts and spend, in order to obtain an overall sustainable procurement score. This score can then be compared to peers within the same type of organization (e.g. corporate, government, educational institution) to understand performance to the criteria and similar organizations.
The SP Assessment Working Group leads prioritization and selection of all evaluation criteria and related approaches, with oversight from SPLC's CEO, Technical Advisory Committee, and Board of Directors as described below.
SP Assessment Development and Governance Model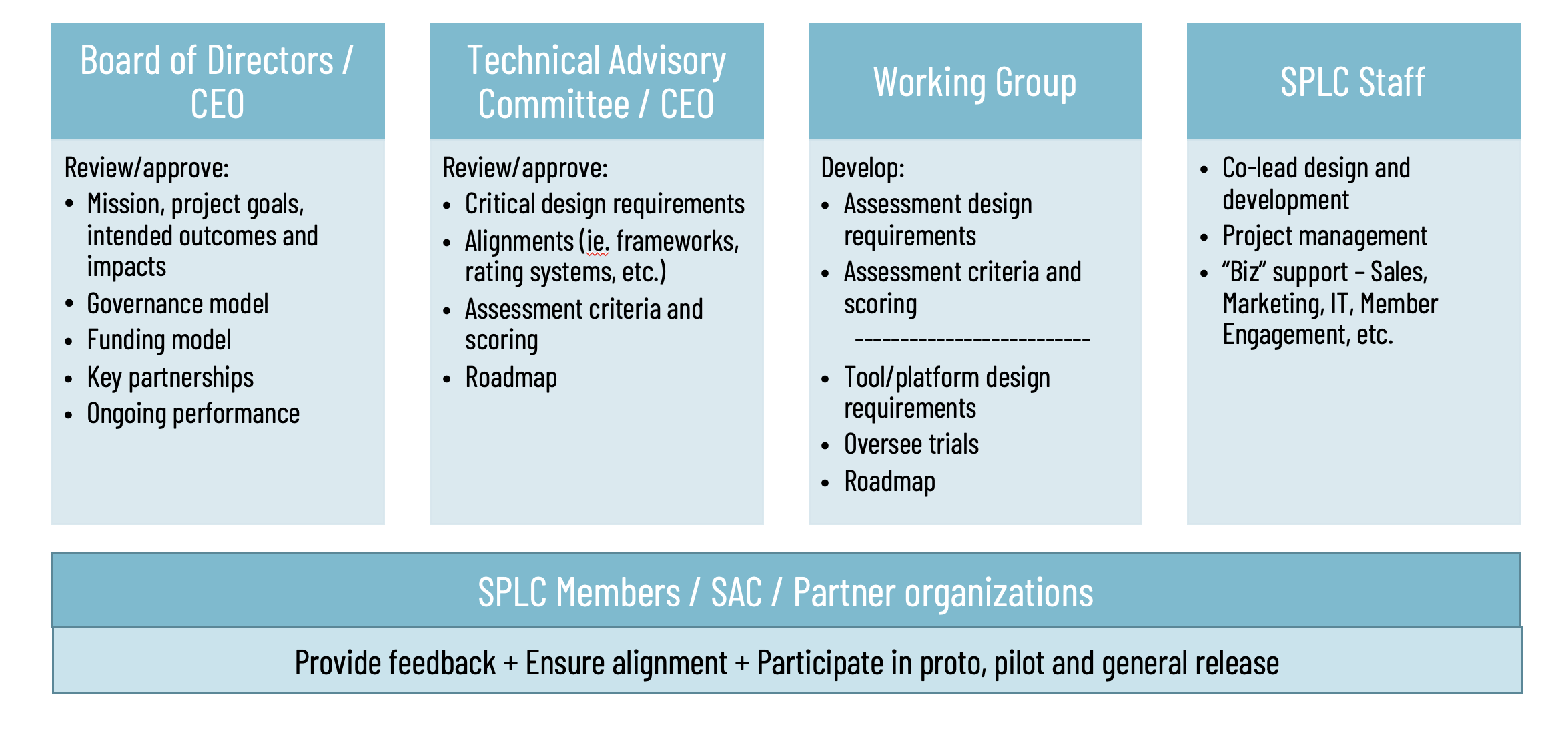 SP Assessment Working Group, Development Team, and Partner Organizations


State of California, USA – Dept of General Services
Aramark / Avendra
MGM Resorts
Arizona State University
Kaiser Permanente
Multnomah County
Sustainability Advantage
Rose International
National Procurement Institute (NPI)
Association for the Advancement of Sustainability in Higher Education (AASHE)
S&P Global
York University / Schulich School of Business / George Weston Ltd Center for Sustainable Supply Chain
SHIFT

If you are interested in participating in the SP Assessment Working Group or supporting SPLC NAVIGATOR's continued development and deployment through partnerships or sponsorships, please email info@sustainablepurchasing.org.